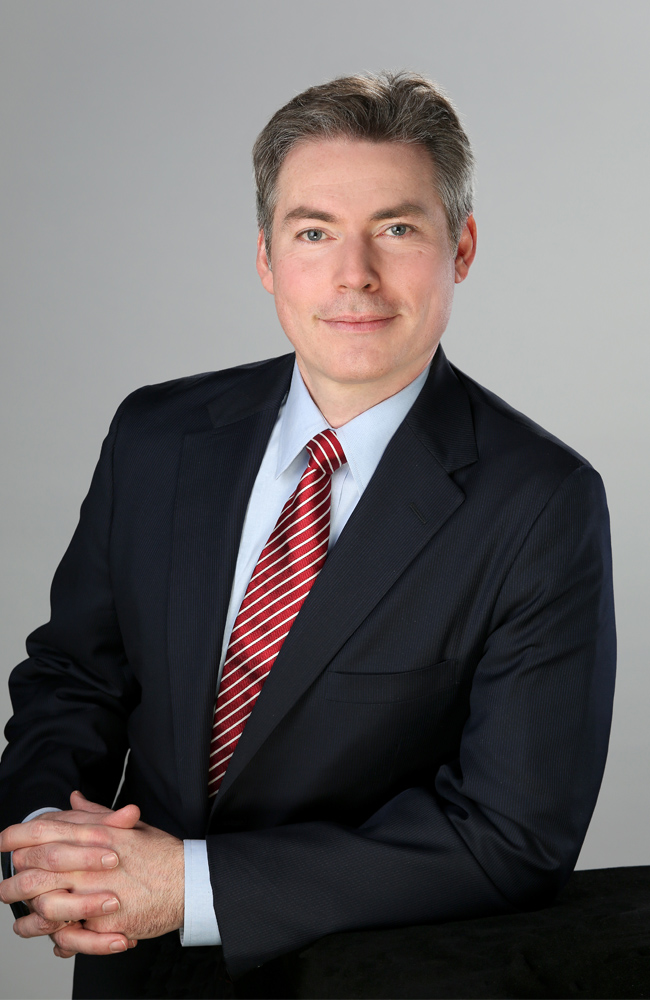 Austin is the co-founder of BartlettChen LLC. He was raised by a single mother and was the first person in his family to graduate from college and law school. Austin learned from his mother the value of hard work, tenacity, and a can-do attitude.
Austin graduated near the top of his law school class, was the Lead Articles Editor of Law Review, the President of the Student Bar Association, the Legal Philosophy Society, the Business Law Society, and was inducted into his school's Moot Court Hall of Fame.
Following his graduation from law school in 2000, Austin spent the next 17 years practicing with one of the top aviation defense firms in the nation. He served as a partner in that firm for more than 8 years. During his defense career, Austin was involved in airplane accident litigation arising out of crashes all over the world, including the United States, Australia, Turkey, Pakistan, Indonesia, Spain, the United Kingdom, and Afghanistan. In addition to his work in airplane accident litigation, Austin has been involved in various other aviation cases, including cases involving personal injuries and death, improper passenger removal, aeromedical transport, cabin air contamination, Montreal and Warsaw Convention cases, in-flight medical emergencies, class actions, racial and ethnic discrimination, sexual assaults, falling luggage, breach of contract, checked baggage fees, and countless other matters.
Austin also has experience representing clients in personal injury litigation, product liability litigation, insurance coverage litigation, contract litigation, premises liability litigation, and victims of international terrorism.
In addition to his trial court experience, Austin has significant appellate experience. Austin chaired the appellate practice group at his prior firm. He has briefed or argued appeals before the Illinois Appellate Court, the Illinois Supreme Court, the Ohio Court of Appeals, the Pennsylvania Court of Appeals, the Massachusetts Court of Appeals, and the United States Court of Appeals for the Third, Fourth, and Seventh Circuits. He is also admitted to practice before the United States Supreme Court. Austin previously served as a Director of the Appellate Lawyers Association and chaired its publicity committee. He has also judged various moot court competitions.
Austin has a strong interest in commercial space law, especially the emerging legal issues concerning human space flight. He has spoken to industry and legal groups in New York City and Chicago concerning commercial space travel. His practice focus is on counseling space flight participants who are interested in future space travel with companies such as SpaceX, Blue Origin, or Virgin Galactic. He also offers assistance to educational institutions and scientists who are interested in conducting research experiments in space.
Austin has been selected as a Leading Lawyer by Leading Lawyers Network and was named a Rising Star by Illinois Super Lawyers from 2010-2015. Both of these designations are reserved for less than 5% of Illinois lawyers. He has co-authored law review articles and is a frequent speaker to industry and bar groups on topics ranging from foreign airplane accident litigation to the Montreal Convention to commercial space travel.
EDUCATION
Northern Illinois University College of Law, J.D., magna cum laude, 2000
Lead Articles Editor, Northern Illinois University Law Review
Member, Northern Illinois University Appellate Moot Court
Northern Illinois University, B.S., magna cum laude, 1997
BAR ADMISSIONS
COURT ADMISSIONS
U.S. Supreme Court
U.S. Court of Appeals for the Third Circuit
U.S. Court of Appeals for the Fourth Circuit
U.S. Court of Appeals for the Seventh Circuit
U.S. Court of Appeals for the Eleventh Circuit
U.S. District Court for the Northern District of Illinois
U.S. District Court for the Eastern District of Michigan
Talk to us about your case by emailing Austin@BartlettChenLaw.com or call (312)624-7711