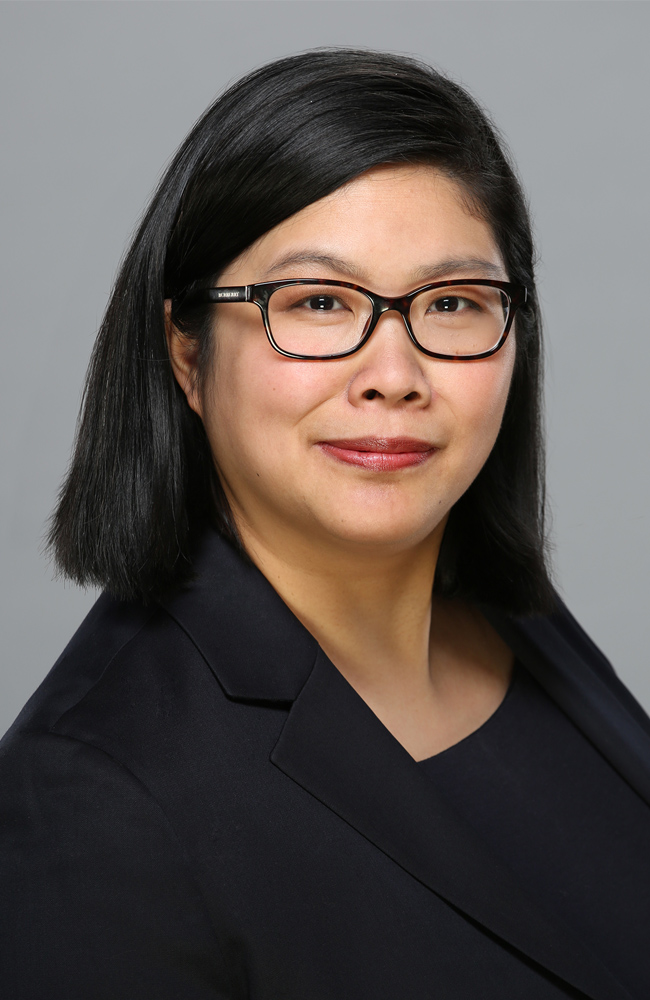 Emily A. Chen is the co-founder of BartlettChen LLC. The child of immigrants, Emily learned at a young age to work and study hard in order to distinguish herself. As a result of her academic prowess, she was admitted to the acclaimed University of Chicago where she was a humanities major with a focus on the history of science, the physical sciences, and theatre. Following college, Emily attended law school where she continued to distinguish herself. She graduated cum laude, was selected to Law Review, helped found the Asian Law Students Organization and the International Law Society, and served as an officer in the Women's Law Society.
After law school, Emily worked for a Loop law firm where she represented clients in civil litigation before trial courts and on appeal. Her talents were recognized early on and she was entrusted with complicated appeals while still a young attorney. Eager for a new challenge and to serve the immigrant community, Emily went to work for a dot.com and assisted multinational corporations in obtaining non-immigrant and immigrant visas for highly-skilled foreign workers. She worked with a racially and ethnically diverse clientele from all over the world.
When she became a mom, Emily shifted her focus to raising her young children and preparing them for school. She continued, however, to keep her law license current, completing continuing legal education courses and staying apprised of legal developments.
In addition to her successes in the courtroom, Emily is an active musician and performer. She has played violin with the Chicago Bar Association Symphony Orchestra since 2001. She currently serves as principal of the second violin section and was proud to serve as a co-chair for many seasons. She also plays violin and viola with various chamber groups, and has performed with the International Music Foundation's "Do-It-Yourself Messiah" and the Chicago Philharmonic's "Side by Side" community events. Emily is also involved with the Old Town School of Folk Music where she is a longtime musical theatre student.
EDUCATION
Northern Illinois University College of Law, J.D., cum laude, 2001
Research Editor, Northern Illinois University Law Review
Member, Northern Illinois University Appellate Moot Court
University of Chicago, B.A., 1998
BAR ADMISSIONS
COURT ADMISSIONS
U.S. District Court for the Northern District of Illinois
Talk to us about your case by emailing Emily@BartlettChenLaw.com or call (312)624-7711